3 reasons why
flashcards
are perfect for Christmas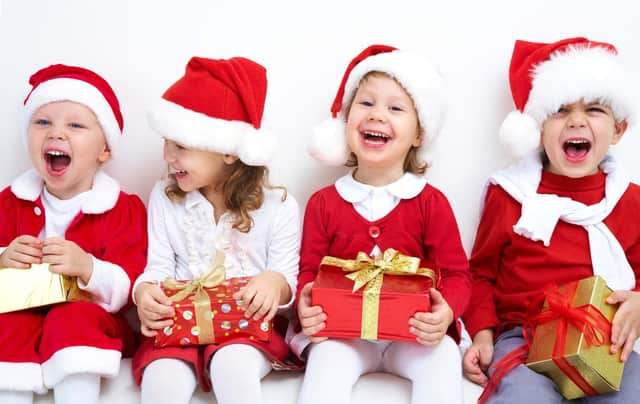 During these times, the only thing better than a perfect Christmas present is a perfect Christmas present that you don't have to spend hours looking for. This year, we're making it easy for you. You won't have to worry about what to buy anymore! We have the answer: FLASHCARDS. Flashcards are a great way to teach kids or anyone what you're talking about. Also, they're a great way to learn new things, whether written in Chinese, French, or Spanish. This year, get your flashcards from us! A women-owned Chilean-Australian company with the best interest at heart ❤️
So, in this article, we are going to tell you 3 reasons why flashcards are perfect for Christmas (especially the ones from Bilinbee *cough, cough*).
? They enable confidence-based repetition :
Firstly, both kids and adults can use flashcards as a tool to help them remember certain things. Although there are numerous ways to use them, repetition is the most popular. The question is printed on one side of the card, and the user must respond on the other. Depending on what you're attempting to learn, various card types are available.
Undoubtedly, the advantage of using these cards is that you don't need any equipment or materials to use them. Moreover, this means that they are accessible to anyone who wants to learn something new, regardless of location or socioeconomic status.
Thankfully, flashcards enable confidence-based repetition because users will have more opportunities to get their answers correct if they review their cards more often.
✍️ Flashcards are very versatile and have many uses :
Secondly, as a general rule, flashcards are very versatile and have many uses. Families can use them for studying, memorizing, or reviewing information.
A flashcard is a card with one question on one side and the answer on the other side that is often used to help people remember things they need to know.
There are many different ways that people can use flashcards. They can be used as a study tool, to memorize material, or as a review tool after someone has learned something new.
?

They are portable learning materials :

Flashcards are also portable learning tool people can use to study and learn. They are often composed of paper, but families can use them for other things like test preparation or memory training.

The history of flashcards needs to be clarified, but it's believed that someone introduced them in Japan at the start of the 20th century. Samuel Orton introduced these in the United States in 1930, and they have become popular.

In addition, flashcards have a convenient size and will fit in any bag. You can take them to the park, daycare, grandma's house, etc.
Would you like to support our content? You can buy us a coffee here! ☕